Bathroom and Kitchen Restoration
Your countertops and tiles will look as good as new!
Your Reliable Team of Bathroom and Kitchen Refinishers
Experts at Fixing Failed Finishes
Our long experience and obsession to detail has led to us being the refinisher of choice for fixing other company's failed coatings. Skipping an easy 25-minute step caused the result in the picture to the right. We take our time and do things correctly.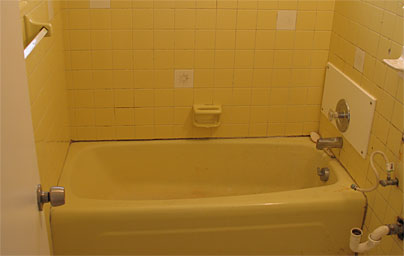 Bathtub Before Refinishing
Here's an old worn tub and tile before reglazing. We also offer a no-spray porcelain restoration service for newer fixtures that aren't as heavily damaged.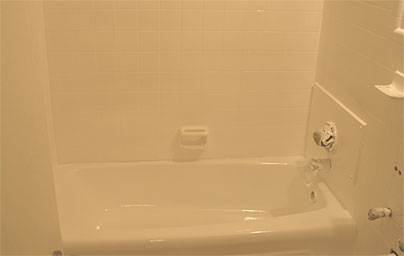 Bathtub After Refinishing
Refinishing brings this bathroom back to life, saving the owner thousands of dollars. The average price of replacing a bathtub and wall surround in Honolulu ranges between $3400–$4800 and would take at least 4 days to complete.
Your Trusted, Insured,and Local Refinisher – Call us for a free quote: (808) 554-1570
YES, WE ARE OPEN DURING COVID-19. We are classified as an essential service business because we repair tubs and showers that otherwise would be nonfunctional. Further, we work in a lot of government-funded housing which otherwise would not pass inspection without our services. We are taking appropriate precautions and will be wearing masks and gloves while at the customer's properties.
Commercial clients, please click HERE. We are one of the few refinishers in Hawaii that has the expertise, capability, experience, and equipment necessary to complete large commercial jobs quickly and efficiently while delivering work second to none.
Click HERE for tips on choosing a refinisher! If you are price shopping we highly recommend reading this article.
We offer up to a 6year warranty on bathtub refinishing!
Oahu Bathtub Experts is your trusted source for all your bathroom and kitchen refinishing and restoration needs. We are the only Honolulu County bathtub refinishing company that specializes in helping Realtors and investors. If you are an owner-occupant, use who the pros use!
We are accredited with the BBB with an A+ rating and are the top-rated Oahu refinisher on Angie's List with an A rating.
Our attention to detail and our available heavy-duty commercial coating is what sets Oahu Tub Experts apart from other refinishers. Skipping a step in preparation, or simply being lazy can be the difference between a coating that remains beautiful for over a decade and a coating that starts peeling after 6 months.
Oahu Tub is the only refinisher thatoffers a commercial-grade resin-based coating. Resins cure to a hard enamel-like finish and won't peel like urethane paints used by most refinishers. Our factory-trained, insured technicians deliver quality, guaranteed work—with aloha. We also guarantee our service. Our friendly techs are extremely clean, respectful, and will do everything possible to make you happy. We will treat your home as if it is our own and we will leave the area around our workspace as clean or cleaner than it was before.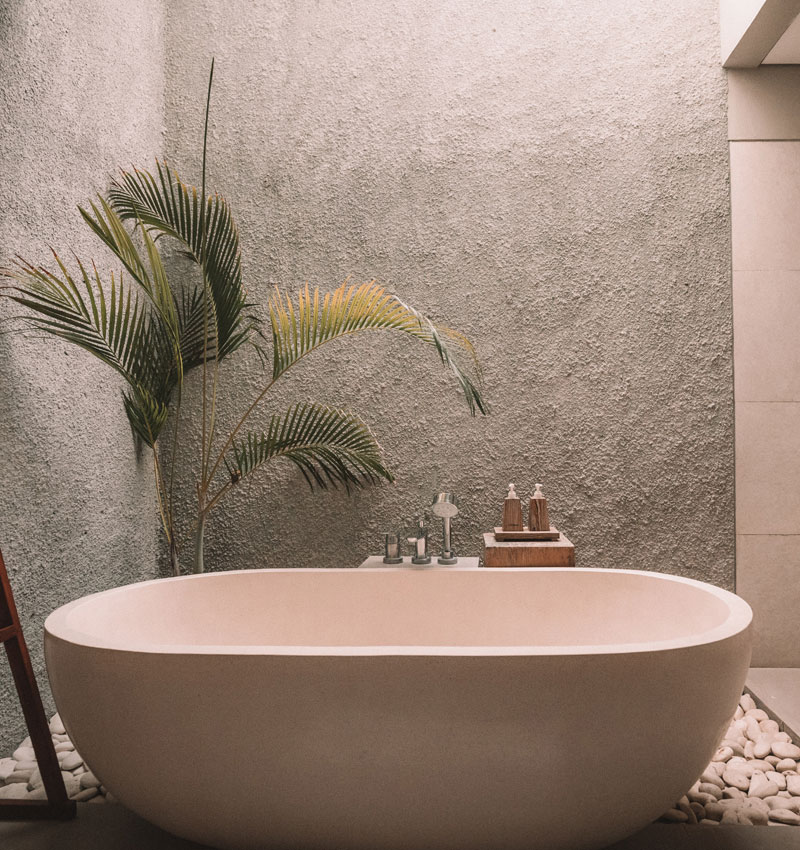 Besides bathtubs, our services include:
Refinishing of vanity countertops, cultured marble wall surrounds, and tile showers/walls

Tub repair including rust, cracks, and chips

No-spray tub restoration of cast iron bathtubs

Restoration of cultured marble and Corian

Glass restoration including major commercial work

Installation of bathroom safety devices such as bathtub-to-shower conversions.
We evaluate every customer on an individual basis and will give you the exact product that fits your needs, requirements, and budget. Unlike other companies that only sell one refinishing process, we are experts in it all, so we have no bias. We will never sell you something you don't need.
Contact our friendly knowledgeable experts for a free no-obligation consultation today!